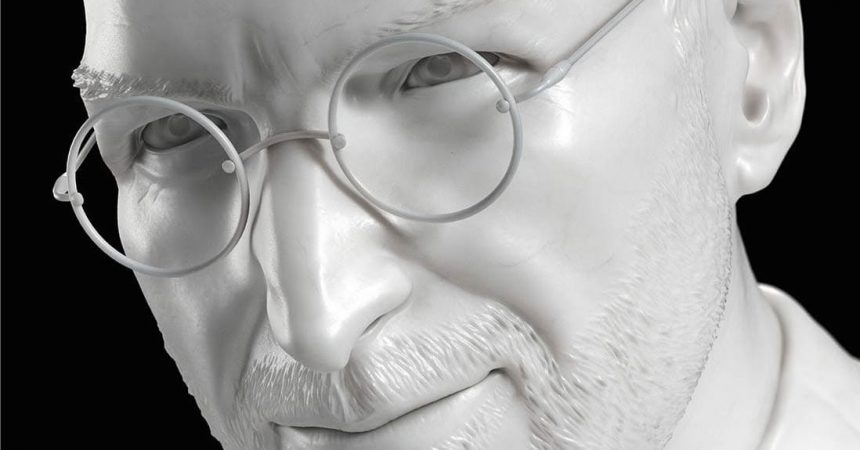 Apple sta lavorando a un paio speciale di occhiali AR, simili agli occhiali indossati da Steve Jobs. Questa versione di Apple Glass, chiamata "Steve Jobs Heritage Edition", sarà arrotondata come i classici occhiali in stile John Lennon.
Prosser, che gestisce la famosa Front Page Tech su YouTube, sta diventando un giornalista di punta per Apple dopo una recente rivelazione di successo. Prosser ha rivelato le date di lancio degli ultimi MacBook e dell'iPhone SE.
"Apple sta lavorando a un prototipo di Steve Jobs Heritage Edition", ha confermato Prosser nell'ultimo episodio di Cult of Mac, nel podcast ufficiale di The CultCast. Ha anche detto: "È simile a come abbiamo avuto l'Apple Watch Edition in passato, l'edizione in oro da $ 10.000 dell'orologio".
#banner#
È una delle perdite più sorprendenti di Apple. Tuttavia, come per qualsiasi informazione segreta su un nuovo prodotto, esiste la possibilità che i piani cambino. Prosser discute sugli occhiali Steve Jobs Heritage Edition e altre novità Apple in modo più dettagliato su The CultCast.
All'inizio di questa settimana, Prosser ha pubblicato un video pieno di dettagli sul progetto Apple Glass. Un prodotto con tecnologia all'avanguardia dovrebbe partire da $ 499.
Le informazioni dovrebbero essere visualizzate sugli occhiali, in particolare all'interno di entrambi gli obiettivi, e funzioneranno con i controlli. Gli occhiali AR saranno forniti con un sensore LiDAR sul lato destro per un rilevamento accurato. Tuttavia, non saranno dotati di una fotocamera frontale. La maggior parte dei dati verrà elaborata tramite un dispositivo iPhone associato. Apple dovrebbe iniziare a vendere occhiali AR quest'anno o all'inizio del 2021. I tempi esatti dipendono dalla situazione con COVID-19.
STEVE JOBS HERITAGE EDITION APPLE GLASS
È probabile che Apple Glass arrivi con una varietà di design. Gli occhiali Steve Jobs Heritage Edition saranno un'edizione speciale, così come l'edizione speciale è stata anche la Apple Watch Series, realizzata in oro e costata fino a $ 17.000. Tuttavia, non è noto se gli occhiali Steve Jobs saranno realizzati in metalli preziosi, ma se così fosse, costerebbero quanto un'auto usata più costosa.
#odber#
Il team di Prosser afferma di aver visto un video della versione prototipo di Apple Glass, in modo da poter confermare i dettagli davvero elaborati. Gli occhiali Apple ricordano la classica montatura Ray-Ban WayFarers, l'iconica montatura Blues Brothers e molti altri.
Apple Glass lancia UI chiamata Starboard, che si basa su gesti davanti agli occhiali. Gli occhiali Apple dovrebbero anche includere un microfono o altoparlanti e, tra le altre cose, dovrebbero registrare i movimenti della testa. Anche se Apple potrebbe introdurre Apple Glass entro la fine di quest'anno, non aspettarti di essere in grado di metterli sugli occhi così presto. La società Prosser afferma che il pubblico non sarà in grado di acquistare occhiali fino almeno alla fine del 2021
Tieniti aggiornato con le notizie, i suggerimenti e le recensioni di Apple sul nostro Blog Innocent, Facebook e Instagram.